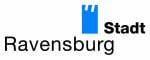 Stadtarchiv (City Archive) Ravensburg
Ancestry.com.
Ravensburg, Germany, Marriages, 1876-1922
[database on-line]. Lehi, UT, USA: Ancestry.com Operations, Inc., 2016.Original data: Personenstandsregister Heiratsregister, 1876-1935. Stadtarchiv Ravensburg, Ravensburg, Deutschland.
About Ravensburg, Germany, Marriages, 1876-1922
About this collection
This collection contains marriage records from Ravensburg in Baden-Württemberg, Germany. It covers the years 1876 up to and including 1922. Ravensburg is located in the historic region of Swabia. It lies about 15 miles north of Lake Constance and the German border with Switzerland. Its striking skyline of medieval towers testifies to its history as a free imperial city. The name Ravensburg is closley linked to the internationally known publisher of books, games an puzzles which is headquartered there. A remarkable chapter in the history of Swabia involves the "Schwabenkindern" ( Swabian Children). These were groups of poor peasant children who, during the 17th and early 20th centuries, were marched over the Alps each year to serve as migrant workers in Swabia. Starting in 1806 and during the time period of this collection, Ravensburg belonged to the Kingdom of Württemberg.
Beginning on January 1, 1876, birth, marriage and death records in the former German Empire were created by local registry offices. The collected records are arranged chronologically and usually bound together in the form of yearbooks. These are collectively referred to as "civil registers." Complementary alphabetical directories of names may also have been created. While churches continued to keep traditional records, the State also mandated that the personal or marital status of the entire population be recorded.
What you can find in the records
Marriage records were created using preprinted forms that were filled in by hand by the registrar. Depending on the individual form or on the formulations used by the registrar, you may find:
Sequential or Certificate Number
Marriage Date
Groom: Occupation, Given Names, Last Name, Denomination, Age, Birthdate and Birthplace, Residence/Address as well as details about his Parents and their Place of residence
Bride: Occupation, Given Names, Last Name, Maiden Name, Denomination, Age, Birthdate and Birthplace, Residence/Address as well as details about her Parents and their Place of Residence
Witnesses
Signatures
Alphabetical directories of names are included at the end of each register. These are a ordered by the first letter of the bride or groom's last name and provide cross-reference to the record Certificate Number. However, the name directories are not searchable through the search form.
More about using this collection
Each document has a front and back. These are displayed one ofter the other. Additional events from the life of the couple were sometimes recorded later on in the margins. These notes, sometimes referred to as "narration," can contain very useful information but they have not been indexed. As a result, information from the notes will not found via the search form. Under "Browse this collection," select the Year Range of the register desired.