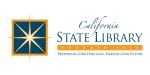 California State Library
Ancestry.com.
Motion Picture Studio Directories, 1919 and 1921
[database on-line]. Provo, UT, USA: Ancestry.com Operations, Inc., 2011. This collection was indexed by
Ancestry World Archives Project
contributors.Original data:
Motion Picture Studio Directories, 1919 and 1921
.
Motion Picture News Inc. Print Publication, 2 vols..
Sacramento, California: California State Library, California History Section.
About Motion Picture Studio Directories, 1919 and 1921
Two directories to the actors, directors, producers, and technicians of the motion picture industry for the years 1919 and 1921 are contained in this database. Each directory has a biographical section with information about the listed individuals such as their name, birth date and place, a brief career bio sometimes including educational history, a physical description (for the actors) or special skills description (for production crew), and membership in clubs, unions, or other organizations. Many entries include addresses and some photographic portraits are featured. All are listed in an index at the back of each directory.
Section divisions for the directories are as follows: actors, actresses, child parts, directors, assistant directors, scenario editors and writers, cinematographers, studio managers, publicity men, laboratory and property men, and film cutters. The actors' and actress' sections are further sub-divided into leads, ingénues, characters, comedians, and heavies (villains). Biographical entries, besides the above listed information, also note films the individual has worked on and other important or relevant experience such as the bio of cinematographer Herbert Oswald Carleton which specifically mentions his early career as a mechanic and inventor as well as his patented invention, the Duplex Printing Machine.
At the time period of these records, silent films were the core of the motion picture business. Studio corporations dominated the industry starting with the Big 5: 20th Century Fox, RKO Pictures, Paramount Pictures (which was the Famous Players – Lasky Corporation before 1927 when it became Paramount Studios), Warner Bros., and Metro-Goldwyn-Mayer. Additional studios included the Little 3: Universal Pictures, Columbia Pictures, and United Artists, and various other independents. Famous film stars with bios in these records are actors Charlie Chaplin, "Little Mary" Pickford, Rudolph Valentino, Gloria Swanson, and Douglas Fairbanks as well as legendary directors Cecil B. DeMille, and D.W. Griffith among others. For any researcher whose ancestor worked in the motion picture industry of the 1920s, this database contains an abundance of biographical and historical information.
Information in this database:
Surname
Birth date and place
Career summary
Description of physical appearance (actors) or other skills (technicians and crew)
Membership in clubs or societies
For copies of the original files, write to:
California State Library, California History Section
900 "N" Street, Suite 200
Sacramento, CA 94237-0001

Phone: (916) 654-0176
Fax: (916) 654-8777

Email: [email protected]
Website: California State Library, History Section:http://www.library.ca.gov/calhist/
Help preserve historical records for generations to come. Join the Ancestry World Archives Project, a collaborative effort involving thousands of people around the world keying digital records to make them free for everyone. Anyone can join, and you decide how much time you'll contribute - as little as 15 minutes helps. Learn more.