Ancestry.com.
Varese, Lombardy, Italy, Civil Registration, 1866-1937
[database on-line]. Provo, UT, USA: Ancestry.com Operations Inc, 2009. This collection was indexed by
Ancestry World Archives Project
contributors.Original data:
Tribunale di Varese, Italy, Civil Registration Records, 1866-1937
. Civil records collected from various towns throughout the province of Varese, Lombardy region, Italy.
About Varese, Lombardy, Italy, Civil Registration, 1866-1937
The keeping of vital records for the unified Kingdom of Italy started in 1866. In the southern part of the country, formerly under the Kingdom of The Two Sicilies, it started in 1809 with the exception of Sicily in 1820.
This database contains births, marriages, marriage banns, deaths, allegati (enclosures or supplemental records), and citizenship records for comuni (towns) in the northern Italian province of Varese from 1866-1937. The towns that are presently included can be seen by looking on the "Varese" link below. Some of these towns encompass frazioni (hamlets) and comuni soppressi (historical or extinct localities). Records for these localities will also be found among these records.
Reading the Records:
Depending on the year, these records are either free-form hand written paragraphs or pre-printed forms with hand-written information entered into fields. Records from earlier years are of the hand written paragraph type, while records from more recent years contain the pre-printed forms.
Each record is assigned a record number that is unique to that year. This record number is written (either numerically or spelled out) in the margin. The primary person's (or people's) names are usually written below this. This makes searching for a particular person page by page fairly easy.
Sometimes there will be marginal notes written on a record. These marginal notes generally contain other vital information for the individual that the record is about. For example, on a person's birth record you may see information written in the margin regarding that person's marriage and/or death.
Any record containing a date within the last 70 years is not going to be viewable online. A copy or a certificate of the record can be requested from the local town hall. See samples of letters for requesting certificates in the learning center on this website.
What Information is Listed:
The amount of information listed for an individual can vary according to record type, form type, year, and the regulations governing vital records at the time they were recorded. The following information is generally available for each record type. More or less information may actually be provided in records.
Births (Nascite) :
Name of child


Birth date


Date of record


Child's birthplace


Parents' names


Age, profession, and place of residence of parents


Witnesses' names


Marriages (Matrimoni):
Names of bride and groom


Date of record


Marriage date


Marriage place


Bride and groom's parents' names


Bride and groom's ages at time of marriage


Bride and groom's birthplaces, residences, and occupations


Witnesses' names


Deaths (Decessi) :
Name of deceased


Death date


Date of record


Names of parents and spouse (if married)


Place of death


Age


Residence


Profession


Birthplace


Names of the two persons reporting the death


Enclosures (Allegati):
Allegati are enclosures or supplemental records and documents that were needed, in some cases, to compile the actual birth, marriage, or death record. There are many different types of records and documents that could be included as allegati. Some examples include notes from hospitals regarding births or deaths, notes from other towns or foreign countries if a birth or death occurred in that place and not the person's usual place of residence, marriage files, marriage banns, declarations of intention to marry, and birth certificates of the bride and groom.
Information available in the allegati varies greatly according to the types of records and documents included. There may be several pages of records that pertain to an individual or couple. Be sure to view the next few images following the first image on which you locate an individual in order to obtain all possible information from the record.
Marriage Banns (Pubblicazioni):
Pubblicazoni consist of copies of the marriage banns. When a couple wanted to be married it was customary for them to post their intentions in a public place in the comune two or three consecutive Sundays before their marriage was to take place. These records were copied into volumes or books comprised only of pubblicazioni. The original banns posted in the town may be found in the marriage allegati.
Information in addition to the names of the bride and groom is available but is dependent on the specific documents provided for each marriage. There may not be pubblicazioni records included in this database for every year that there are marriages. Be sure to also check the allegati though for other pubblicazioni records.
Citizenship Records (Cittadinanze):
Citizenship regulations changed in Italy over the years. Examples of reasons for listing individuals on these records includes:
Italian citizen declares a change in residence (moving in or out of a town)


Foreign-born individual of Italian parents receives Italian citizenship


Foreign-born individual living in Italy becomes naturalized and gains citizenship


Native-born individual with a foreign-born father decides to renounce Italian citizenship and elects that of the father


Indexes:
There are hand-written annual and decennial indexes for many of the records. These indexes are organized according to record type and year. Generally these indexes will list the name of the primary person and their record number. Sometimes the primary person's father's and mother's names will be listed as well. This is helpful for distinguishing between primary individuals who have the same name.
Help preserve historical records for generations to come. Join the Ancestry World Archives Project, a collaborative effort involving thousands of people around the world keying digital records to make them free for everyone. Anyone can join, and you decide how much time you'll contribute - as little as 15 minutes helps. Learn more.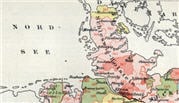 Need help with the Italian language?
Find resources in our Italian Research Center.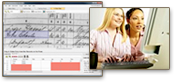 Help index this collection! The World Archives Project allows anyone to help bring FREE historical records to the public. Simply download the software and select the projects you want to help with. The resulting searchable indexes will be available free of charge on Ancestry.com.