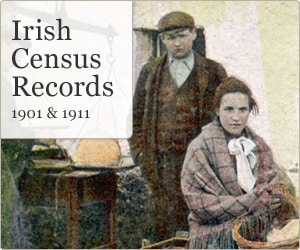 You can now add your Irish ancestors to your trees with the 1901 and 1911 Irish Census Records from the National Archives of Ireland. They are the latest additions to our Web Search project and the only surviving full censuses of Ireland open to the public.
The transcriptions record facts like name, age, religion, occupation, marital status and place of birth. You'll also find out whether your ancestor spoke Irish.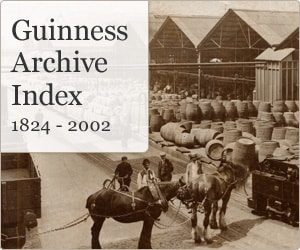 My goodness! We've just added the employee index from the Guinness Archive, you can find out if your ancestors played a part in Ireland's most iconic brewery. As well as confirmation of your relatives' names and date of birth, you'll learn about their career in the world famous St. James's Gate Brewery.
There are nearly two centuries' worth of records here. And once you've located your relatives, you can visit the Guinness Archive website to make an appointment to view your relative's original record.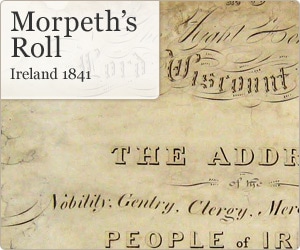 Lord Viscount Morpeth's Testimonial Roll, 1841, is essentially the world's largest leaving card. However, it's also a crucial and fascinating resource for pinpointing your Irish ancestors before the Great Famine.
This 412-metre roll of parchment was presented to the popular Lord Viscount Morpeth when he left his role as Chief Secretary for Ireland. It includes the names, signatures and often addresses of around 150,000 Irish citizens.